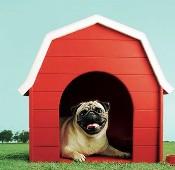 A truce appears to be emerging between the government and UK-based telecom major Vodafone over the company's multi-million tax issue.

After Finance Minister P Chidambaram's indication the tax department would not act rashly on the issue, the company on Thursday said it was ready to discuss a solution with the government.

Responding to a query on weather waiving the penalty and interest on the tax was possible, Vodafone India non-executive chairman Analjit Singh said, "It is certainly an option. I don't know if it's viable."

According to the tax department, the tax liability on the company for its acquisition of Hutchison's stake in 2007 stands at about Rs 7,900 crore (Rs 79 billion), with a penalty of Rs 7,900 crore and interest of about Rs 4,500 crore (Rs 45 billion).

"Vodafone is not a company that is confrontational and controversial.

"This is not Vodafone's business. It is building telecom.

"So, Vodafone is definitely willing to discuss.

"But I don't want to get into this question of arbitration and negotiation because I don't know what all
that means," Analjit told reporters outside North Block, after a meeting with some finance ministry officials.
Without any waiver in the penalty and interest, the company would have to pay the government about Rs 20,000 crore (Rs 200 billion).
However, under Chidambaram, the finance ministry is reviewing the tax provisions related to retrospective amendments passed during President Pranab Mukherjee's term as finance minister.
Earlier this week, Vodafone chief financial officer Andy Halford had said the company might make a provision to cover legal risks arising out of the tax dispute with the Indian government.
A committee headed by Parthasarthy Shome is looking into the retrospective taxation of indirect transfer of India assets. Though it has not given its report yet, there are indications it might suggest some relaxation in applying such provisions retrospectively.
It is believed earlier, the Vodafone brass had tried to discuss the matter with Mukherjee and Finance Secretary R S Gujral, then in charge of the revenue portfolio.
However, then, the finance ministry did not promise any relaxation to the government, saying the law should take its course.