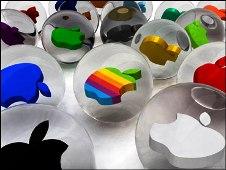 Apple Inc is once again locked in an intellectual property rights dispute in China, with a Chinese company accusing the US electronics giant of infringing its patent on voice-activated digital assistance technology.

Representatives of Apple appeared in a Shanghai court on Tuesday to respond to the case filed by Shanghai Zhizhen Network Technology Co, the developer of a voice technology called Xiao i Robot.

The Chinese firm alleged that Apple's Siri infringed the patent it holds related to 'a type of instant messaging chat robot system.' Siri, included in Apple's iPhone 4S, responds to a user's commands through voice-recognition software.

"We noticed iPhone 4S' digital assistance Siri copied Xiao i Robot's artificial intelligence technology when it came out in 2011.

As a national enterprise, we have enough reason to protect our own rights," Zhizhen's Chairman Yuan Hui told the media.

Zhizhen filed for a patent for its software with China's State Intellectual Property Office in 2004 and received approval in 2006, Yuan was quoted as saying by the state-run China Daily.

Xiao i Robot has 100 million users in China, according to Zhizhen's marketing department.

Siri Inc, acquired by Apple in 2010, started producing the mobile virtual assistant in 2007. Yuan
said Zhizhen had asked Apple to stop the infringement and requested no further financial compensation.
That would mean Apple and its local subsidiary would have to stop manufacturing, selling and using products with Siri technology in mobile operating systems higher than the iOS 6, including the iPhone 4S, iPhone 5, iPad 3, iPad 4 and iPod touch 5, said Zhizhen's attorney Yuan Yang, from DeBund Law Offices.
Apple said it has applied to the State Intellectual Property Office for invalidation of Xiao i Robot's patent.
"We filed for the invalidation as an immediate and normal response to being sued," said Tao Xinliang, Apple's attorney from Dacheng Law Offices.
The State Intellectual Property Office's ruling will have a great impact on the case, according to lawyers from both sides.
Si Weijiang, another lawyer representing Zhizhen, said the decision of the State Intellectual Property Office would be available in August and that the court would probably wait for the ruling.
Zhizhen filed the lawsuit on June 21, 2012, a few days after Apple paid $60 million to Proview Technology (Shenzhen) to end a legal dispute over the iPad trademark in China.
This is the third time Apple has been sued in China for patent infringement.
Earlier, Jiangsu Xuebao Daily Chemical Co Ltd had alleged the Chinese translation of Apple's Mac OS X Snow Leopard infringed its trademark rights. The case is still on.