Telecom department says spectrum can't be used as collateral because it's government property

In a move that could queer the pitch for bank funding of spectrum purchases by telecom companies, the department of telecommunications (DoT) has said airwaves cannot be taken as collateral by banks while giving loans as these are "government properties".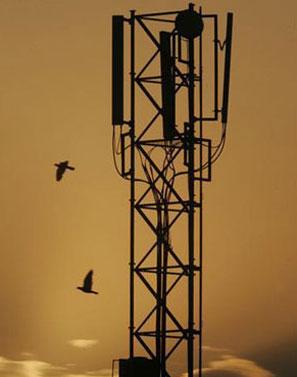 Telecom companies have to pay upfront about Rs 18,000 crore for securing spectrum that they have won at the recently concluded auction. According to bankers, while Reliance Jio will not need much of a loan for its spectrum purchases, some other companies will require loans. State Bank of India, the country's largest lender, is ready to take a Rs 3,000-crore exposure to fund spectrum winners.

The DoT's reservation comes despite the Reserve Bank of India's decision to change its earlier position and agree to allow banks to take spectrum as collateral. In the previous rounds of spectrum auction, the central bank had directed banks to offer only 'clean' loans, that is, there could not be any collateral for loans given to buy spectrum as it was an intangible asset. This time around, the RBI has communicated to bankers orally that it is ready to consider spectrum as a tangible asset that can act as collateral.

According
to bankers, the DoT was unwilling to buy the logic. Bankers also said the RBI was working on norms on spectrum transfer for cases where a borrower that had pledged spectrum defaulted on the loan.
Banks have to make higher provisioning for loans that are not backed by collateral or tangible assets, if the loan turns a non-performing asset. A recent example of such a case was the Kingfisher brand — an intangible asset — which was kept as collateral with banks but the RBI forced lenders to treat loans (which were backed by the brand) as unsecured, which required higher provisioning after the loan turned non-performing.
Banks will have comfort to extend loans to telecom players only if spectrum is treated as collateral. This is because they had burnt their fingers in the previous round of auction in 2008 which was cancelled by the Supreme Court after the Comptroller and Auditor General (CAG) of India alleged in 2012 that the government had allocated the spectrum at throwaway prices, resulting in revenue losses for the exchequer.
Banks had about Rs 16,000-crore exposure to telecom companies in the previous round of the 2G auction, with State Bank of India and Canara Bank having the highest. Private sector banks such as ICICI Bank and HDFC Bank also had exposure of around Rs 2,000 crore together. While banks had other tangible securities as collateral, rating agencies had estimated a 10 per cent hit to bank profitability after the spectrum licences were cancelled.