Apple reportedly shifted billions of its untaxed profits earned in Australia to tax havens in Ireland in the last decade, an investigation report has revealed.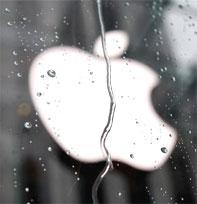 Probe by The Australian Financial Review found that the US tech giant shifted an estimated $8.9 billion from Australia to Ireland.
According to the Sydney Morning Herald, last year the tech giant reported pretax earnings in Australia of only $88.5 million after it sent an estimated $2 billion of income from its Australian sales to Ireland via Singapore, where it negotiated a secret tax deal in 2009.
The Financial Review obtained 10 years worth of financial accounts for Apple Sales International, the secretive Irish company at the heart of Apple's international tax arrangements.
University of Sydney senior lecturer of taxation law, Antony Ting, said that newspapers have had lot of stories about tax avoidance by Microsoft and Google and Apple, but there were hardly any numbers.
He said that it was the first time, there were numbers for the profits that escaped from Australian tax.
The report said that Apple Sales International reported more than $112 billion of profits in the last five years while its accounts showed it paid less than 50 per cent in tax on every $1000 of income.