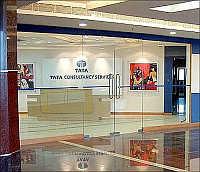 Country's largest software services firm Tata Consultancy Services said it has signed a multi-year agreement with UK-based hospitality player Mitchells & Butlers.
No financial details were disclosed.
M&B is partnering with TCS to streamline the management of its HR and Payroll operations, which serve 38,000 employees across 1,600 restaurants and pubs across the country, TCS said in a statement.
"In the last 12 months, we have successfully upgraded our core network and replaced our old data centre infrastructure by moving into the cloud, whilst introducing a utility-based services model," M&B Director (Business Change and Technology)
Martin Taylor said.
TCS' HCM core HR and Payroll solution will streamline M&B's support processes and benefit employees, he added.
TCS HCM Platform is an integrated and global solution that encompasses key areas of payroll, time management, workforce administration, compensation, recruitment, learning management and performance management.