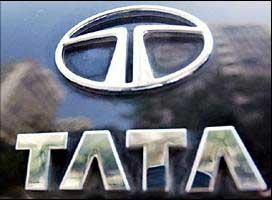 Tata Steel would make a bid for buying the Indian iron ore assets of one of Britain's largest independent steel trading companies Stemcor.
"Yes, we will make our bid," said Tata Steel Managing Director H M Nerurkar when asked about the company's stand on the issue.
The British firm has run into trouble as a result of a global slowdown in the steel industry and was in rescue talks with banks after de-faulting on more than $1 billion of loans.
The cash crunch has forced the company to offload some of its physical assets, including its iron ore mine in Odisha which could fetch an estimated $800 million.
According to media reports, Tata Steel was keen to grab the iron ore to feed its Indian steel mills.
Asked whether any progress was made in regard with allocation of iron-mines for the Odisha project, Nerurkar said no progress as such was made as yet but expressed satisfaction over the construction work of their Kalinganagar project in the neigbouring state.
The construction work in Kalinganagar was going on satisfactorily, he said.
Tata Steel has proposed to set up a greenfield six million tonnes (MT) steel plant in Kalinganagar, which would be implemented in two phases of 3 MT each, at a cost of over Rs 30,000 crore (Rs 300 billion).