Shares worth over Rs 2,800 crore (Rs 28 billion) in four Tata firms, including TCS and Tata Motors, pledged by Tata Sons have been released.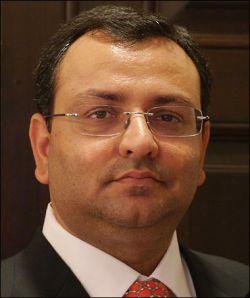 As many as 87 lakh shares, or 0.44 per cent, pledged by the promoter entity firm in TCS were released, it said in a regulatory filing to the stock exchanges.

At the current TCS share price of Rs 2,109.6, the released scrips are worth Rs 1,835.35 crore (Rs 18.35 billion).

About 1 crore pledged scrips comprising 3.51 per cent of the shareholding in Tata Communications
were also released. This tranche is valued at over Rs 290 crore (Rs 2.9 billion) at Monday's closing rate of Rs 290.35 apiece of the communication firm.
In another group company Tata Motors, 1.5 crore shares, or 0.54 per cent of the total equity, was released from Tata Sons' pledge. This stake is worth Rs 562.42 crore (Rs 5.62 billion) at Monday's closing price of Rs 374.95 apiece.
Separately, 2.13 crore pledged shares belonging to Tata Sons in Tata Power was released. This tranche is valued at nearly Rs 190 crore (Rs 1.9 billion).
Entities in order to raise capital for business purposes pledge their shares with lenders as collateral.