Switzerland's pharmaceutical giant Roche will slash 4,800 jobs worldwide in response to tough market conditions, and the restructuring efforts are expected to result in savings of over 2 billion Swiss francs.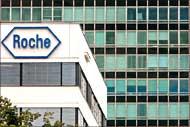 Most of the job cuts are expected in the pharmaceuticals division, especially in that unit's global sales and marketing and manufacturing areas, Roche said on Wednesday.

Roche has a good presence in India.

As part of restructuring efforts, Roche said it would reduce its workforce by 4,800 positions worldwide, which is six per cent of group's current workforce of about 82,000 employees.

The company expects to transfer around 800 jobs internally and about 700 positions to third parties.

"The combination of planned job reductions and transfers is expected to affect about 6,300 jobs overall," the firm said in a statement.

Globally, the company intends to reduce its sales and marketing workforce by as many as 2,650 positions.

"This is a comprehensive, focused initiative to reinforce Roche's long-term innovation capability in the face of increased price pressures and a more challenging market environment," Roche Group CEO Severin Schwan said.

Roche pointed out that the latest initiative -- 'Operational Excellence Programme' -- is in response to the mounting cost pressures in health care, especially in the US and Europe, and increasing hurdles for the approval and pricing of new medicines.

The initiative is expected to result in annual cost savings of Swiss francs 2.4 billion and implementation is scheduled for 2011 and 2012.

"During the period from 2010 through 2012. Roche expects to incur one-time restructuring costs totalling Swiss francs 2.7 billion, of which 1.5 billion francs are cash-related," the statement said.