A CBI witness on Friday told a Delhi court that examination of documents had led to a conclusion that Swan Telecom Private Ltd, an accused in the 2G spectrum allocation case, was an "associate company" of Reliance Anil Dhirubhai Ambani Group (RADAG).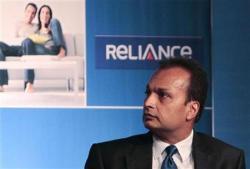 Henry Richard, registrar of companies, told the court that he had prepared a detailed report subsequent to a letter received from the CBI to the Ministry of Corporate Affairs (MCA) in which the agency had requested him to examine certain documents seized by them during the probe.

"I examined all the above mentioned documents to come to a conclusion that Swan Telecom Limited, which had applied for Unified Access Services Licence, was an associate company of Reliance Telecom Limited/Reliance Communication Limited and an ADA group company," Richard told special CBI judge O P Saini.

His deposition assumes importance as CBI, in its charge sheet filed on April 2 last year, had alleged that Reliance Telecom Ltd (RTL) used Swan Telecom, an ineligible firm, as its front company to get licenses and the costly radio waves.

The charge sheet has also named group managing director of RADAG Gautam Doshi, group president Surender Pipara and senior vice president Hari Nair, along with RTL, as accused in the case for allegedly entering into a criminal conspiracy to cheat the government by getting licenses in an illegal manner.

However, the company has denied all
the allegations against it and its three officials. Swan Telecom promoters Shahid Usman Balwa and Vinod Goenka are also accused in the case.
In his testimony, Richard said that he had visited the CBI headquarters in Delhi and had examined the documents made available to him and thereafter prepared a report based on those documents.
"Subject matter of this report is to examine and comment as to whether Etisalat DB Telecom Limited, formerly known as Swan Telecom Limited, is an associate of Reliance Telecom Limited/Reliance Communication Limited or ADA group company," he said.
He said that he had submitted his detailed report to the MCA based on the documents made available to him in respect of Swan Telecom, Tiger Traders, RTL, Vikata Engineering Services and Giraffe Consultancy Services.
The agency, in its charge sheet, has said that Giraffe Consultancy Services, Tiger Traders and some other firms were allegedly the associate companies of RADAG.
The witness said he examined various documents including minutes books of board meeting of these companies, the applications submitted by these companies to the banks for opening of accounts, bank statements and certain vouchers relating to material financial transactions, inter se, and documents relating to employee details.
Meanwhile, Richard's cross examination will continue on October 15. During the proceedings, the court also concluded the recording of evidence of another prosecution witness K L Kamboj, a MCA's Regional Director.