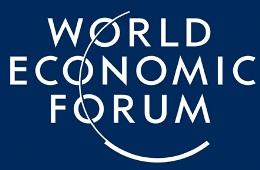 From heads of governments of countries like UK, Germany and Italy to high-flying business executives and lesser known persons, the WEF meet in this Swiss ski town is hosting every one this week.

One moment you can find access to certain parts of the town very difficult while the very next minute you may also run into a security personnel or police officer who is escorting you till your destination even if you just ask for the way.

The drivers of electric cars for moving within Congress Centre, the venue of WEF meet, offer you a blanket to guard against freezing chill in the air even for a two-minute ride. Those offering fruit smoothies across the venue have got knitted caps on them and are called 'Innocent'.

At the same time, if you don't belong to the elite league, who are identified here with their white badges, you can't even think of entering areas marked for these rich and powerful. In effect, the non-white badge holders have been left with less than half of the entire venue.

Same is the case for numerous evening and late night parties held across this small town.

Those not invited cannot under any circumstances manage an entry, although there are no bouncers and it is mostly polite 'no' to tell you that you are not invited.

However, there are plenty of these parties and everyone is bound to get invited to one or the other every evening and majority of them end up attending two or more parties every day.

To
start the day, there are breakfast meetings also, while a few lunch meetings have also commenced in various hotels and restaurants here, in addition to the WEF's official lunch meets.
On display are all kinds of designer jackets,scarves, hats, shoes and other accessories that people can be seen walking in with.
The Indian companies are not far behind in hosting these parties.
Groups like Mahindra, TCS, Bajaj and Videocon have already hosted their own parties, while many others would follow during the week.
Besides, there is a permanent 'India Adda' during the event in the town, which has been set up by India Brand Equity Foundation and offers Indian delicacies for the visitors.
Even foreigners can be seen savouring the spicy Indian treat and beverages.
However, getting into the so-called IGWELs (Informal Gathering of World Economic Leaders) is the most daunting task for the 'non-elites'.
Although these are supposed to be informal by name, it is actually these meetings where most of the deals get struck or at least initiated.
These take place between bankers, industrialists, policymakers and other important and influential persons of the world visiting this Swiss ski resort in the last week of January every year.
The parties also play host to the spouses and partners of the WEF elites.
The snow capped grounds and skiing circuits are also frequented by the participants, making it an entirely new atmosphere on this otherwise sleepy town visited only by skiing tourists.