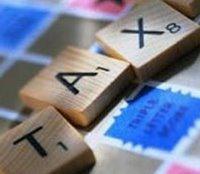 State finance ministers are scheduled to meet on December 6 to break their deadlock with the Centre on the proposed goods and services tax to reduce multiplicity of taxes.
They will hold discussions on the requirement of a constitution amendment bill for rolling out the proposed GST, which is all set to miss even the revised deadline of April one, 2011.
"The empowered committee of state finance ministers would meet on December 6 to arrive at a consensus on constitution amendments needed for GST," a union finance ministry official told PTI.
The Centre's proposal for a GST council to effect changes in GST besides a Dispute Settlement Body as part of constitution amendment bill has not been agreed to by some states.
The official said the Union Finance Ministry is unlikely to agree to do away with GST Council and Dispute Settlement Body, even as chairman of Empowered Committee of State Finance Ministers Asim Dasgupta proposed so in a meeting in Goa.
"The Centre won't accept any changes in the basic structure in GST. The functioning of Dispute Settlement Body and GST Council is essential in the functioning of GST," he added.
The official said it was necessary to pass the Constitution Amendment Bill for implementation of GST.
The GST will subsume indirect taxes like excise duty and service tax at the central level and VAT on the state front, besides local levies. Constitution amendments are needed to roll out GST since in the current scheme of things the Centre cannot impose tax beyond manufacturing and states will
not be able to levy service tax.
A draft constitution bill proposed by the Centre to states has suggested a council chaired by Union Finance Minister with states as members.
The states had raised objections on the proposal on the plea that it would give a veto power to Union Finance Minister over states taxation issues.
The Centre then provided another draft to states suggesting that changes in GST could be made only if there is consensus on those issues in the council.
However, some state finance ministers did not agree to even this suggestion and proposed an alternative model.
They suggested the current Empowered Committee of state finance ministers be enlarged and the Union Finance Minister be made its chairman. Furthermore, there is also no consensus between the Centre and the states on the proposed Dispute Settlement Body for resolution of GST disputes. However, it seems that the Centre is not inclined to shelve these proposals.
The roll-out of GST has been hanging fire ever since it missed an initial deadline of April 1, 2010.
Subsequently, the Finance Ministry had fixed April 1, 2011, as the new deadline for implementation of GST, though this is also likely to be missed.
The Centre has not given any further time frame for rolling out GST.