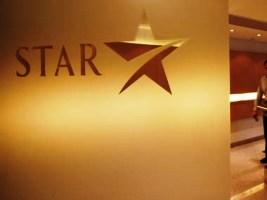 STAR TV India is taking a calculated gamble.
It is putting in a substantial Rs 20,000 crore (Rs 200 billion) in the next three to five years to revamp its sports channel offerings.

STAR is not just content buying expensive broadcasting rights.

For one, it wants to develop and push non-cricketing sports, So, it is going to buy equity stake in properties in sports like hockey and badminton and build them up (like it has done by buying 30 per cent stake in the Indian Football League).

For another, it is aggressively marketing hitherto untouched properties like university cricket.

And, it wants to buy sponsorship rights so that its brand is synonymous with sports (it took title sponsorship rights for all the 13 international cricket matches to be held in India between October 2013 and March 2014).

To meet its objectives, STAR is revamping its sports channel portfolio. It is retiring the ESPN brand name (it had bought over ESPN) and pulling out Star Cricket, a channel almost exclusively dedicated to the sport.

Instead, it will have six sports channels -- Star Sports 1 to 4 and two high-definition channels.

What's in a name, one might ask.

But there is a method to the madness.

The broadcaster decided to scrap Star Cricket, for example, because having a dedicated channel for a sport which has so much of content available was affecting its image.

Sanjay Gupta, the chief operating officer says when an international match was on, it was not able to air a simultaneously-held Ranji match on the same channel, sending a wrong message to viewers.

But STAR now has an array of uniformly-branded channels to air such content.

Star Sports 1, for instance, will concentrate on international cricket matches in which India is one of the teams.

About 65 per cent of its content will be cricket and in English.

It will have Star Sports 2 for company, which will have cricket as about 50 to 60 per cent of its content, and air Ranji matches, university and womens cricket and international cricket matches that don't feature India.

Star Sports 3 will replicate Star Sports 1 but in Hindi. Introducing a completely Hindi sports channel for the first time, STAR believes telecast in English has a limited audience.

If the experiment works, Gupta says STAR might spin off separate regional language sports channels in Tamil, Bengali, Marathi and Kannada.

Star Sports 4 will concentrate on other sports which include international football (soccer), European soccer leagues, badminton, tennis, and Formula-1 racing.

"Through this move, for instance in 2014, we will be able to double our cricket content through the various Star Sports channels. For instance, we used to show very limited amount of international cricket where India was not playing," says Gupta.

STAR will be able to double the content and show over 290 days of cricket in 2014.

It has rights for over 100 days of Indian international cricket, 30 days of university and womens cricket, 80 days of domestic cricket and another 80 days of international non-India cricket matches.

Having channels not pegged to a game also gives STAR more flexibility.

Gupta makes it clear that there will be many properties which would be shown across all channels.

The new India leagues which include hockey, badminton and soccer will be telecast on Star Sports 1 to 3 next year, to reach a larger audience.

Some of the international matches could also be shown across all channels.

What led to STAR's big thrust on sports? It brings in the moolah as it targets the male youth -- a segment which many brands concentrate on.

And, of course, cricket constitutes over 10 per cent of the annual TV advertising pie (that is estimated to be Rs 14,000 crore).

In 2011, when the Indian Premier League and the World Cup were held, it raked in over Rs 2,000 crore in revenues.

Unlike general entertainment channels (which draw 60 per cent of their revenues from advertising), subscription constitutes for over 60 per cent of a sports channel's revenue.

More viewers, then would mean more revenue through subscription.

But the challenge is how to increase the share of sports channels which are only at 4 per cent, compared to 50 per cent of GECs.

One reason is almost all sport programmes are in English with limited viewership (at only 2 per cent) for which it now has Star Sports 3.

The re-branding addresses the second -- showing cricket across channels and increasing the overall content available on the game to attract more viewers.

It is now attempting to resolve the third key problem -- 70 per cent of viewership in sports is for cricket -- through its focus on other sports.

It is also innovating on new content for sports lovers.

It is starting a programme, "Star Power", which will provide updates on sports thrice a day. "There is no where a consumer can get an update of all the happenings in sports in a day, this programme will provide that" says a STAR India executive.

STAR is putting the big bucks on sports.

The question is whether consumers will give it a thumbs-up, or will it be bowled out.