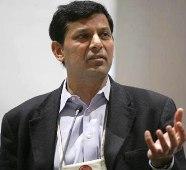 Amid weakening of the rupee to 60-levels against the dollar hours after the Reserve Bank of India's status-quo policy, the government said on Tuesday it will announce 'specific steps' to contain the widening current account deficit, which has put pressure on the local currency.

"We have already taken some steps on liberalising FDI. We are also exploring some other options for stably and sustainably funding the CAD. We will announce specific measures in the next few weeks," said Raghuram Rajan, Chief Economic Advisor in the Finance Ministry.

The rupee fell to 60-levels against the dollar in afternoon trade.

The Reserve Bank of India had taken steps to tighten liquidity in a bid to curb volatility in the forex market after the rupee fell to a record low of 61.21 to the dollar on July 8.

The RBI on Tuesday said the measures would be rolled back in a calibrated manner once stability is restored in the forex market.

The central bank, while keeping key rates unchanged in its First Quarter Review of Monetary Policy, asked the government to take urgent steps to rein in the CAD.

"We welcome the RBI policy statement. . .the RBI and the government are on the same page and working together to achieve stability and growth," Rajan said while responding to the RBI's decision to maintain key interest rates.

Apart from the RBI's steps, he said, "The government is also exploring ways, including measures to reduce imports and measures to incentivise or expand exports" to contain the CAD.

The CAD touched a historic high of 4.8 per cent of gross domestic product in 2012-13, mainly on account of import of gold and petroleum products.

The Reserve Bank of India said, "The large CAD, well above the sustainable level of 2.5 per cent of GDP for three years in a row, is a formidable structural risk factor."

Rajan, however, said, "We believe the CAD will be brought down significantly this fiscal year, regardless of the growth of the outside world. Of course, if growth picks up in the US and UK, our CAD will come down faster."
Image: Raghuram Rajan