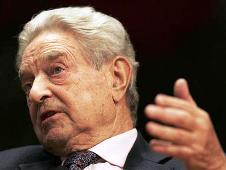 Soros Economic Development Fund, a non-profit social investment fund, said on Tuesday it has commited $10 million in Aspada Investment Company for making education, healthcare, and financial services more accessible to low-income people in India.

Aspada Investment Company received the $10 million commitment from the SEDF and will in turn make education, healthcare, and financial services more accessible to low- income people in India and would also invest in agricultural supply chain companies in an effort to support small holder farmers, a company statement said.

"We are increasing our commitment to the low-income sector in India," SEDF Vice-President Fawzia Naqvi said.

Commenting on the development, Aspada Investment Advisor Thomas Hyland said: "We are delighted to have the Soros Economic Development Fund as the seed investor in Aspada."

"Aspada hopes to build on the traction of the SONG fund in backing quality entrepreneurs to build highly scalable businesses that will create outsized developmental impact in India," Aspada Investment Advisor Kartik Srivatsa added.

SEDF is a not-for-profit, private foundation and is part of the network of charitable foundations created by investor and philanthropist George Soros.

Aspada Investments is the second investment of SEDF in India.

In 2008, the SEDF, Omidyar Network, and Google in partnership with the Indian School of Business created the $17 million SONG Fund.

The SONG fund provides early and growth stage capital to small and medium enterprises in areas such as affordable healthcare, school education, and agriculture supply chains.
Image: George Soros | Photograph: Adam Hunger/Reuters