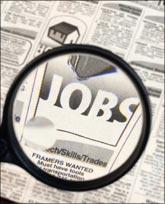 Domestic brokerage firm SMC Group said it plans to hire 3,000 professionals and open 3,500 offices in the next three years to expand network in the country.
The company would invest Rs 50 crore (Rs 500 million) in expansion plans. "We are in process to expand our network by adding 3,500 offices to reach across the country over the next three years.
We need a strong team of professionals and for this we will be hiring about 3,000 people during the period," SMC Group CMD Subhash Chand Aggarwal told PTI.
At present, the Delhi-based financial solutions provider has a network of over 1,500 offices spread over 375 towns in the country. The current workforce of the group is about 7,000 serving over 500,000 customers.
Aggarwal said the expansion plan would cost over Rs 50 crore and the firm has enough money to finance the growth.
"In recent time, we raised money through different routes and in coming period also we will raise some funds for these purposes," he said.
SMC's products and services include institutional, retail brokerage of equity, commodity, currency, derivatives, IPOs and mutual funds distribution and portfolio management among others.