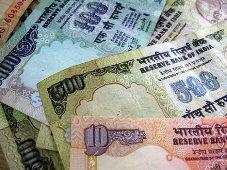 The promoters of small and mid-cap companies and a few high-profile owners are buying shares through open market purchase to enhance their stake.
The acquisition in percentile terms varies from around 0.10 per cent to over 2 per cent.
Overall, the market purchases by 60-odd promoters in the current financial year, 2010-11, has aggregated to 20 million shares valued at Rs 400 crore (Rs 4 billion), based on data provided to the Securities and Exchange Board of India under the Prohibition of Insider Trading Regulations, 1992.
Piramal Healthcare acquired 4.36 million shares from the open markets through its two promoter companies, PHL Holding Pvt Ltd and Swastik Safe Deposit & Investment.
The company informed this to Sebi and the stock exchanges on June 11, almost two weeks after announcement of the sale and transfer of its domestic formulations division for $3.72 billion to Abbott Healthcare Private Ltd. In the letter faxed to the Bombay Stock Exchange and National Stock Exchange, the company has not provided price and time of acquisition.
Nilesh Shah, deputy MD, ICICI AMC, said: "Many promoters are able to see value in their own business/stocks, compared to alternative avenues of parking funds, and hence to increase holdings in their listed company."
When the commodities market was low, many small and mid-cap stocks were available cheaper.
A fund manager said, "In several cases, promoters were seen buying their stocks when they found these were falling due to bearish market sentiment and the underlying values were intact."
Sebi eased way
The data perusal show promoters have benefited from Sebi's revised guideline on creeping acquisitions, allowing promoters and persons acting in concert to increase their stake by five per cent annually from the earlier two per cent.
The Sebi circular indicated promoters holding above 55 per cent but below 75 per cent could increase the stake up to the latter through such acquisition.
The data shows almost all promoters are holding over 51 per cent in their listed firms, and yet they bought shares from the open market to take advantage of the Sebi regulation.
Some promoters have timed market fluctuation to acquire shares from the open market. Max's promoters, for example acquired 1.78 per cent shares through the open market in April-June, when the stock was down 30-35 per cent from the January high on account of uncertainty over unit linked insurance plans.
Reji Abraham, promoter of Aban Offshore, acquired 71,000 shares from the market around the last week of May, as the stock fell by over 40 per cent from a 52-week high on news of a semisubmersible ship owned by one of the subsidiaries of Aban Offshore sinking on May 13.
Many promoters acquired shares at a significantly high discount to 52-week highs. Kiran Mazumdar-Shaw bought 20,000 shares at 13 per cent discount, Rear Admiral Kirpal Singh bought 4,000 shares and Mehul C Choksi of Gitanjali Gems bought 200,000 shares at a 40 per cent discount over the 52-week high.
Among other promoters, C P Krishnan Nair of Hotel Leelaventure, Suman and Puneet Khurana of Everest Kanto, and the Mhaiskar family of IRB Infra acquired shares from the open market at a 5-10 per cent discount to 52-week highs.
Dharmesh Mehta, managing director, institutional equities, Enam Securities, said: "While many companies are in good shape and even order books are full, promoters might be feeling that the true value of the company has not been reflected in the share price and hence they acquire more stake rather than putting their money elsewhere."