Business opportunity after phased diesel deregulation the main trigger.

The phased deregulation of diesel, the largest-selling petroleum product in the country, could see a realignment in businesses of Oil and Natural Gas Corporation (ONGC), Mangalore Refinery and Petrochemicals Ltd (MRPL) and Shell India - three companies that hold authorisations to set up retail fuel outlets. ONGC is in talks with Shell India, the only foreign player in India's fuel retailing space, for a possible tie-up with itself or MRPL, its subsidiary in the retail segment that also has a registered brand.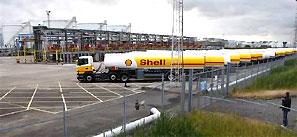 Besides, ONGC and Shell were also doing due diligence for the Nagarjuna refinery, ONGC CMD Sudhir Vasudeva told Business Standard. "Discussions with Shell are at a very preliminary stage," he added.

ONGC and Shell are also looking at a collaboration in deep-water exploration and production. The deal is being discussed by different teams of the two companies, but when it actually happens, it could be the second such tie-up between an Indian company and a multinational oil major. Private sector firm Reliance Industries Ltd (RIL) and BP Plc, a British company, had earlier tied up for exploration production and downstream gas businesses.

MRPL, a subsidiary of ONGC, runs a handful of outlets currently. When fuel retailing was opened up in 2002, all the three - Shell, ONGC and MRPL - had got authorisations from the government. "We don't have any expertise in retail marketing - MRPL has more than us. So, we will have to tie up with somebody. Shell is good in marketing. So, there is a possibility," Vasudeva said.

The ongoing discussions between ONGC and Shell cover the entire value chain of oil & gas business - upstream, midstream and downstream, including refinery and marketing. ONGC was looking at all possible models of collaboration with Shell on retailing. It could mean a tie-up between Shell and either MRPL or ONGC, Vasudeva said, adding: "We can even put these into a separate entity," he said.

The ONGC group holds two sets of authorisations. Vasudeva said: "ONGC has 600 outlets and 500 are with MRPL. Today, we have to take a call on who would carry these forward." The Oval brand belongs to ONGC, while MRPL operates under the HiQ brand. In 2006, when ONGC had tried to open its own outlets (other than those run by MRPL), the government had not allowed it to diversify.
It now wants to foray into retail after the diesel subsidy falls to zero and becomes totally deregulated. "That is the time when we have to look at our possibility of entering into retail business," he said. While Shell, with its marketing network for lubricants and other petroleum products, can add value to the venture, MRPL's refining capacity - of 9.6 million tonnes already and set to be increased to 15 mt by September - would help the global major source these products.
Set to shell retail market?

In July 2004, Shell India acquired a marketing licence from the Centre to set up 2,000 fuel retail stations in India. Shell India, a fully-owned subsidiary of Royal Dutch/Shell Group is implementing the licence. Shell, the only global major to have fuel retail licence in India, currently has about 50 outlets
ONGC got authorisation to set up 600 retail outlets in early 2000s, while its subsidiary Mangalore Refinery and Petrochemicals Ltd (MRPL) has approval in place to set up 500 retail outlets since 2006. MRPL operates only a few outlets under the brand name HiQ in Karnataka
MRPL and Shell already have a JV, Shell-MRPL Aviation Fuels & Services, for ATF sales