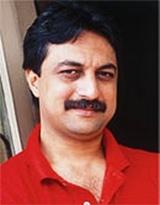 The Securities Appellate Tribunal (SAT) on Friday banned Shankar Sharma, director and chief global strategist of broking firm First Global from trading in bourses for one year.
Market regulator SEBI too had barred Sharma in February last year from dealing in securities and prohibited him from associating in markets for a year.
SEBI had rejected application from the UK subsidiary of First Global for registration as a foreign institutional investor citing Sharma's poor track record.
It had said that keeping First Global UK out from the securities market will not adversely affect the interest of investors.
However, keeping it in mainstream market after considering the past behaviour of its associate entities may cause prejudice to the interest of investors.