The Securities and Exchange Board of India has been dragged to the court by one of its employees for the first time in its history.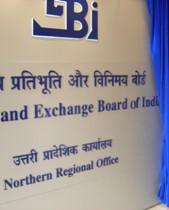 Nagendar Parakh, the senior-most chief general manager of Sebi, filed a petition in the Mumbai High Court on May 3 challenging Sebi's decision of denying him a promotion as an executive director even while junior officers were being elevated.
This assumes significance as Sebi recently interviewed many officials, including Parakh and all other CGMs, for the post of executive directors. While the names of the selected candidates have not been announced, there have been reports suggesting that Pradnya Saravade and S Ravindran - both junior to Parakh - have already been selected and a formal announcement is likely to be made after a board meet, scheduled later this week.
Saravade joined Sebi in 2008 and handled the investigations into the Pyramid Saimira matter in 2009.
Ravindran, on the other hand, was a deputy GM when Parakh was already a CGM. He returned to Sebi only in March this year after spending three years with the Bahrain stock market regulator.
While the High Court bench comprising acting chief justice J N Patel and S C Dharmadhikari refused to pass any interim order, they did mention that they would hear the matter as early as possible and that any decision taken (within Sebi) would be subject to the order passed in the petition.
"We are not inclined to pass any interim order and make it clear that any decision in the matter will be subject to the further and final orders to be passed in this writ petition," said the bench.
Parakh, a chartered accountant and company secretary, joined Sebi in 1994 after having worked with NTPC and was elevated to CGM's post in 2004.
Since then he has been denied a promotion even as his batch mates including Usha Narayanan, J N Gupta and P K Nagpal have all been made EDs.
According to people familiar with the development, Parakh who is part of the department of economic and policy analysis got embroiled in a CBI probe related to disproportionate assets in 2004 and since then has been denied a promotion.
The Central Bureau of Investigation, however, is yet to file a charge sheet or serve any summons in the matter. Sebi, on its part, has also not initiated any departmental enquiry in the matter.
While it is believed that the regulator, in 2009, did sanction the CBI prosecution against Parakh, this could not be independently confirmed from Sebi. A CBI prosecution of any employee belonging to a government or a quasi-government body requires the permission of the organisational head.
An email sent to the Sebi spokesperson generated an auto-reply, saying that he is "unable" to read the message and that he "will be back in office on May 24.". Attempts to contact him on his mobile phone also proved futile. Parakh also could not be reached for his comments.