In a bid to boost the dormant primary market, regulator Sebi said it is ready to review the mandatory grading of initial public offers (IPOs).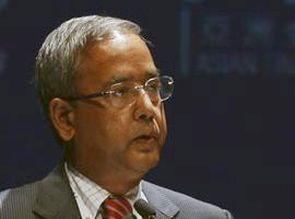 "As far as further measures (for boosting the IPO market) are concerned, there is a unanimous view now that IPO grading should not be compulsory. We will consider that," Sebi Chairman U K Sinha said.

A final view may be announced shortly, he said, adding, "We are likely to take them up in a week or 10 days."

The IPO market had been dormant for almost three years Sebi-approved IPO proposals worth Rs 72,000 crore (Rs 720 billion) are yet to hit the market, according to Prime Data, a market research and consulting firm. The last major IPO was from Coal India in 2010.

The Sebi board is meeting on December 24 and a decision on doing away with IPO grading may be taken then, sources said.

Expressing concern over the steep decline in activity in the primary market, Sinha said compared to other markets, the level of deceleration in this segment in India is higher.

Another measure to prop up the capital markets, he said, is to allow shelf-prospectus for corporate bond issues. Domestic corporate bonds are a small portion of a market that is dominated by government securities.

"The other area is relating to shelf-prospectus. After the new Companies Act, we want to expand the eligibility of companies which can issue shelf-prospectus,"
he said.
A shelf-prospectus enables companies to issue corporate bonds utilising the same documents more than once, which will help to cut costs and save time.
If a company has Sebi's permission to raise Rs 1,000 crore (Rs 10 billion) of debt, it can raise the money in tranches using the same prospectus.
Corporate bonds accounted for 21 per cent of the overall outstanding debt of Rs 62 trillion in the country, with the rest controlled by the government securities market, according to a study by rating agency Crisil last month.
Revival of the bond market is necessary as government has set a $1 trillion investment target for infrastructure sector in the current Plan period (2012-17) and banks alone cannot fund such a large amount, Sinha said.
Last week, Finance Minister P Chidambaram had blamed the "cozy relationship" between corporates and bankers for corporate bond market not developing in the country.
"I think the corporate bond market is not developing because corporates think that banks are ready to lend them money and the banks indeed are ready to give them money. Banks and corporates have entered into a very cozy relationship," Chidambaram said while addressing an event to commemorate the 20th anniversary of NSE.