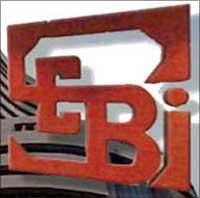 Nearly 24 hours after the capital markets regulator came out with orders freezing accounts and properties of two Sahara Group companies, Sahara counsel K K Lahiri said on Thursday by attaching its properties, the regulator is pre-empting the legal process involving the group's application in the Supreme Court.

The counsel said the group would finalise its future course of action during the week-end as the Securities and Exchange Board of India's orders came a day ago.

In the first week of January, the two Sahara companies-- Sahara India Real Estate Corp and Sahara Housing Investment Corp -- moved the Supreme Court saying the money deposited with Sebi -- Rs 5,120 crore (Rs 51.2 billion) -- was more than adequate to meet payments to investors and the matter was to come up for hearing next week, the counsel said.

"Money we have deposited is more than adequate to meet all our liabilities, and if we have to pay the next two installments during the first week of January and February, we would have paid the same amount two times," he said.

Asked what will be the group's future course of action, he said: "We have not finalised any action yet. We will decide our action over the week-end."

On Wednesday, Sebi passed two separate orders asking banks to freeze accounts and seize properties of SIREC and SHIC, a week after the Supreme Court pulled up the regulator for not taking action against the firms for defying the court's August 2012 order directing them to refund Rs 24,000 crore (Rs 240 billion)
to investors.
Sebi also asked the group to deposit SHIC's cash and bank balance, worth Rs 309 crore (Rs 3.09 billion), and SIREC's Rs 1,655 crore (Rs 16.55 billion) with it. The real estate firm was also directed to deposit share certificates worth Rs 5,207 crore (Rs 52.07 billion) of Aamby Valley, while the housing firm was asked to recover its investments in partnership firms and loans and advances, to the tune of Rs 103 crore (Rs 1.03 billion).
Aamby Valley City is a township developed by the Sahara group in Pune, Maharashtra. The apex court had directed the Sahara firms, which had raised money from 29.6 million investors through optionally fully convertible debentures, to refund around Rs 24,000 crore (Rs 240 billion) with 15 per cent annualised interest to the investors.
The first instalment of Rs 10,000 crore (Rs 100 billion) had to be paid by the first week of January and the remaining by the first week of February.
"SIRECL and SHICL did not comply with the apex court directions," the Sebi order, passed by whole-time member Prashan Saran, said on Wednesday.