Capital market regulator Sebi has barred an official of Indiabulls Securities from trading in stocks for five years over fraudulent dealings in Aurobindo Pharma shares.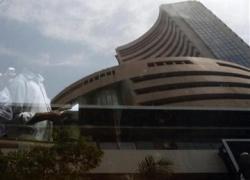 Sebi has restrained Indiabulls Securities vice-president (eastern region) Sidharth Daga from accessing the securities market for a period of five years in violation of fraudulent trading norms.

During a Sebi probe in shares of Aurobindo Pharma, it was found that a relationship manager of Indiabulls Securities, Abhijit Sen, had apparently confessed in a criminal case that he had
given the password of trading account of one Arunava Chakraborty to Daga after the latter threatened him with dire consequences.
Daga had then fraudulently placed orders from the trading account of Chakaraborty in shares of Aurobindo Pharma.
In an order dated December 20, Sebi said that Daga "has dealt in the securities of Aurobindo Pharma in fraudulent manner."
Additionally, the regulator observed that the facts and circumstances of the case suggest that Daga was "directly or indirectly involved in fraudulently placing the orders from the trading account of Chakraborty and they are also corroborated by the statement of Sen".