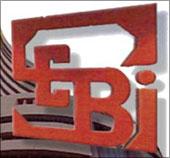 Market regulator, the Securities and Exchange Board of India, on Monday said one person named Jignesh Shah was found involved in price manipulation in stock markets and has imposed a fine of Rs 2.5 lakh (Rs 250,000) on him.
When contacted, a spokesperson of Multi Commodity Exchange said this person was different from chairman of Financial Technologies (FTIL) the parent company of the commodity bourse.
"I am of the view that the facts of the present case clearly bring out an element of fraud and unfair trade practises indulged in by the noticee (Jignesh Shah) trading through DPS Shares & Securities (stock broker)," Sebi said in its order issued late this evening.
Initially, it was misunderstood that the person fined was FTIL chief whose name is also Jignesh Shah.
Sebi said Shah had done synchronised trading in the shares of basmati rice exporter KRBL during June-December, 2003.