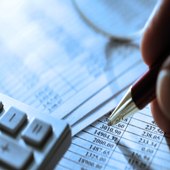 Market regulator Sebi has slapped penalties totalling more than Rs 50 lakh (Rs 5 million) on 11 companies since the beginning of the current fiscal for allegedly failing to resolve investor complaints.

As per the latest information with the Securities and Exchange Board of India, the regulator has imposed a total monetary penalty of Rs 50.15 lakh (Rs 5.01 million) so far in 2012-13.

These penalties have been imposed against 11 companies for their alleged failure in resolving investor grievances.

The number of such companies in the current fiscal so far is higher than a total of five firms against whom penal action was taken by Sebi in the entire previous fiscal, 2011-12, and three in 2010-11.

Regarding the total penalties, Sebi imposed a fine of Rs Rs 53.30 lakh (Rs 5.33 million) in 2011-12 and Rs 43 lakh (Rs 4.3 million) in 2010-11.

The total penalty in 2010-11 had declined by Rs 10 lakh (Rs 1 million) after Securities Appellate Tribunal lowered the penalty on one company, Kaleidoscope Films Ltd (formerly known as Gujarat Investment Castings Ltd) from Rs 17 lakh to Rs 700,000.

Sebi said it imposed these monetary penalties against the companies 'through adjudication proceedings for their failure to redress investor grievances'.

In the current fiscal, the regulator imposed a fine of Rs 12 lakh (Rs 1.2 million) on Roselabs Industries in December.

Also, Sebi has slapped a monetary penalty of Rs 680,000 on Sabero Organics Gujarat last month, which the company had paid and also resolved
all pending complaints against it.
In the same month, Sebi imposed a penalty of Rs 500,000 on Kanel Oil & Export Industries.
Among other firms, the regulator imposed a fine of Rs 10 lakh (Rs 1 million) on Earnest Healthcare and Rs 500,000 each on Lohia Polyesters and Gujarat Filaments.
Earlier this fiscal, Sebi had slapped a penalty of Rs 200,000 on Satguru Agro Industries and Jord Engineers India each, Rs 150,000 on Simco industries, Rs 75,000 on Raj Irrigation Pipes & Fittings and Rs 10,000 on Gujarat Aqua Industries.
Additionally, Sebi in the first five months of the current fiscal had barred four companies -- Shukla Data Technics, Top Telemedia, International Hometex and Alpine Industries and their respective directors from accessing securities market for allegedly not resolving investor grievances.
The regulator restrained these four companies and their directors 'from accessing the securities market and from buying, selling or dealing in securities directly or indirectly, in whatsoever manner, till all the investors' grievances against the company are resolved by them.'
In August, Sebi had asked all listed companies to register themselves with its online complaint redressal system -- SCORES -- by September 14, after which they would be required to resolve all grievances within 30 days of their receipt.
In case, a company is unable to initiate action for redressal of investor grievances within seven days of receipt in SCORES, the regulator could take necessary enforcement actions.
Sebi had launched this online system for handling investor grievances in June 2011.