Capital market regulator Sebi on Wednesday announced introduction of uniform forms and documents for the purpose of customer identification by different market intermediaries like stock exchanges and mutual funds, a step intended to bring uniformity to the process.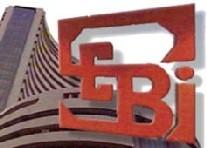 "With a view to bring about uniformity in securities markets, it has also been decided that the same Know Your Customer (KYC) form and supporting documents shall also be used by all captioned SEBI registered intermediaries," the regulator said in a circular.

The new rule will be effective from January 1 next year.

"The intermediaries shall take necessary steps to implement this circular and ensure its full compliance in respect of all new clients from January 1, 2012," it said.

This comes after Sebi received feedback from the investors that various registered intermediaries follow different KYC requirements.

"In case of mutual funds, portfolio managers, collective investment schemes and venture capital funds, though certain basic requirements have been prescribed for Customer Due Diligence (CDD)
or KYC, no specific KYC format has been prescribed. As a result, these intermediaries use different KYC formats and supporting documents," it said.
The new KYC form will have space for giving identity details including name, nationality, PAN and/or UID number besides details like address, gross annual income and occupation.
In addition, additional information specific to dealing in stock exchanges is also included in the form.
The customers will also have to furnish various documents relating to their identity, proof of address and other facts.
In case of corporates, they will have to provide copy of balance sheet for last two financial years, copy of latest holding pattern in their firm, copies of memorandum and articles of association and copies of board resolution for investment in securities market. Foreign Institutional Investors will have to furnish copy of Sebi registration certificate, while registered societies will have to provide copy of such certificate and list of managing committee members.