The Supreme Court on Wednesday reserved its judgement on a petition challenging the validity of the $8.5 billion Cairn-Vedanta deal and seeking a CBI probe into it.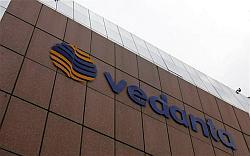 A bench of justices K S Radhakrishnan and Dipak Misra concluded the hearing in which Vedanta and ONGC defended the deal and the Centre also asserted that there was nothing wrong with it.

The court was hearing a PIL filed by Bengaluru resident Arun Kumar Agarwal who alleged that there was a clause in the agreement between Cairn group and ONGC that in case Cairn Group wanted to sell its shares in Cairn India, it would first offer the same to ONGC and this right was "not asserted" by the PSU and the Centre.

As per the clause, Cairn could sell its shares to other parties only after ONGC refused to buy the stake and ONGC, thus, had the right of first refusal (ROFR),
he said.
The petitioner alleged that in violation of the clause Cairn Energy had signed a deal with Vedanta group to sell its shares in CairnsIndia, without making an offer to ONGC.
He also alleged that the decision on the deal had been made on "extraneous considerations" and without taking into account the relevant aspects.
The petition has said the exchequer would have benefited by over Rs 1 lakh crore (Rs 1 trillion) if ONGC has insisted on enforcing the clause.
Cairn India Ltd, a subsidiary of UK-based Cairns Energy, is the operator of the Rajasthan oil block.
It had entered into an agreement with UK-based Vedanta Group on June 16, 2010, to sell 51 to 60 per cent of its shares in Cairn India for a consideration of around $8.5 billion, without offering the shares to its partner ONGC in the joint venture as per the agreement of right of first refusal, the PIL had said.