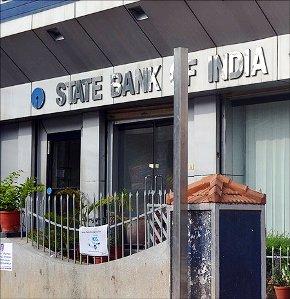 State Bank of India is finalising a plan to improve profitability by tightening the belt on asset quality and boosting its fee income stream, with loan growth sluggish in a slowing economy.

SBI had reported a 34 per cent fall in net profit for the quarter ended December 2013, at Rs 2,234 crore (Rs 22.34 billion) -- a fourth straight quarter of year-on-year profit decline -- as mounting bad loans forced it to make higher provisioning.

One-off items such as employee wages and benefits had also put pressure on its bottom line in the quarter.

To return to a path of profitability, it has prepared a seven-point list on which action is to be taken over a year.

This year's schedule has also been segregated into four sub-time frames, for specific purposes.

Containing slippages, cost control, boosting other income stream and improving employee productivity are four areas where focus will be more.

Improving of customer satisfaction, risk management and human resources are the other areas to be emphasised.

"All goals have been subdivided into various time buckets -- the next 40 days, three months, six months and one year.

"The exact targets for each time bucket have not yet been firmed up. The exercise is in hand," a top official said.

One area where SBI is comfortable is capital adequacy.

Having raised a little over Rs 10,000 crore (Rs 100 billion) in equity from the government and institutional investors, it has an adequate capital base for the next 18-24 months.

To begin, a 40-day plan has been finalised, aimed at improving the performance in the current quarter, January-March.

"The aim is to show a better performance in the fourth quarter (January-March 2014), which would be a basis for long-term uptick in the overall credit and financial profile.

"It will go beyond the numbers, to make the organisation robust and motivate employees," an official said.

At the top of the order in the seven-point agenda is a control on bad loans.

Slippages, about Rs 11,000 crore (Rs 110 billion) in the third quarter, have hit the financial profile in terms of both provisioning and interest earnings.

"It is not that the bank has been silent on this count.

"It has been active in monitoring loan accounts and recoveries.

Now, the scale of (this) activity will be big and become more effective," said another executive.

A two pronged-strategy is being put in place to arrest the fall in asset quality.

One is to detect early signs of stress, to ensure resolution before the 90-day repayment
period is due.
The other is recovery.
All accounts slated for hard recovery are to be transferred to a stressed asset management group.
An 'early warning' application will be introduced.
"It will cull out data from the environment (like stock exchange notices and sectoral developments) about the various accounts", for sending alerts for close monitoring and action.
SBI's book of stressed advances (gross non-performing loans and standard restructured advances) rose from Rs 50,016 crore or Rs 500.16 billion (6.2 per cent of the total) at March-end 2012 to Rs 1,07,203 crore or Rs 1,072.03 billion (9.06 per cent) at December-end 2013.
The second element in the list is cost control, the aim being to manage operations effectively and trim costs.
All major expenses will be targeted and there is a move to centralise purchases.
Boosting the 'other income' stream -- fees, commissions and income for investments -- is another focus area, with interest income affected due to slack credit growth and loans turning sour.
The credit committees will be selective in giving concessions in fees and charges.
The plan's fourth aspect is improving productivity.
The bank has moved about 900 people from the back office to front offices, to attend to customers and improve response time and its quality.
Improving of risk management, the fifth element in the plan, is not only seen as a part of the accounts or finance function; efforts are on to sensitise personnel across functions and departments, especially the frontline set-up.
"While transacting with customers, staff must think of meeting norms and the impact of inadequate information," officials said.
Improving customer service is another area for improvement, with the expansion of retail loans, such as those for purchase of automobiles and houses, where the competition is mainly with private sector lenders.
The plan is to bring advisors to assess customer satisfaction across distribution, products and processes.
It will use feedback from the exercise for finalising business strategy in FY15.
Finally, human resource management, particularly with three managing directors and a few deputy MDs to retire in the next financial year.
A senior who retired some weeks earlier said finding capable persons for assignments would not be an issue; building a team with a focused agenda should be the task.
SBI Chairperson Arundhati Bhattacharya has also emphasised on planning of career growth and re-orienting the outmoded appraissal system.
"The appraisal should be more objective and with less emphasis on subjective elements", the ex-official said.