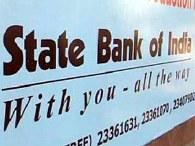 Barely two weeks after opening a special branch for high networth individuals, the State Bank of India (SBI) on Monday launched an exclusive branch for corporate salary accounts at the DLF Cyber Centre at Gachibowli in Hyderabad - its first in the state.
Targeted primarily at the IT and engineering companies concentrated around Gachibowli, the special branch will offer the bank's full range of services including deposit, loan, insurance, mutual funds and Internet banking.
Shiva Kumar, chief general manager of SBI (Hyderabad circle), who inaugurated the branch, said they expected to net 3,000 to 4,000 accounts by March 2011.
"As the DLF premises gets occupied to its 16,000-person capacity, the branch will have the first mover advantage in gaining their accounts. We will also consider extending our working hours to suit the 24-hour schedules of the IT industry," he said.
The branch has the corporate salary account package in four variants, offering anywhere banking, zero minimum balance, free Internet banking as well as concessions on interest and processing fee on loans, and on remittance and maintenance charges on demat and eZ trade accounts.
The current employee strength of the branch is seven, but would be increased according to the need, Kumar said, adding similar branches could be opened elsewhere in the state too.
The branch has a Finmart lounge to offer customers space to discuss products other than routine transactions. Financial planning, advisory services and financial wellness camps would also be offered at the branch.
In addition, facilities that are expected to be of particular interest to the targeted class of customers like e-tax, demat and online trading, and e-Invest for ASBA (Application Supported by Blocked Amounts) facility, where an IPO applicant's account doesn't get debited until shares are allotted to him, are also on offer.