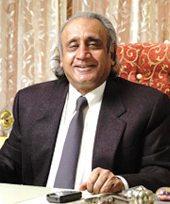 The Bombay high court has asked Delhi-based businessman Sanjay Dalmia to appear before the Economic Offences Wing in Mumbai in connection with a complaint of cheating filed by Indiabulls Financial Services.
The court on November 13 refused to quash the FIR filed by EOW against Dalmia, the chief promoter of the cigarette manufacturer Golden Tobacco Company, and had directed him to appear before EOW.
Indiabulls Financial Services, which had lent Rs 225 crore (Rs 2.25 billion) to Dalmiya group companies, has filed a complaint against Dalmia and others, alleging cheating.
After the value of shares offered as security by the Dalmia group went down during recession, the group offered additional security worth Rs 70 crore (Rs 700 million) in the shape of property in Mehrouli near Delhi.
But Indiabulls Financial Services later allegedly found out that this property was in somebody else's name.
So it filed an FIR against Dalmia and others.
Division bench of Justices J N Patel and Amjed Sayed last week rejected Dalmia's plea to quash the FIR, saying that court would not like to interfere in the probe.
But the court directed that EOW must give 72 hours' notice to Sanjay Dalmia if it wants to arrest him.
Image: Sanjay Dalmia