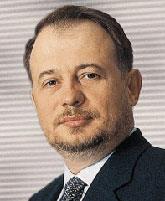 Steel baron Vladimir Lisin (in photo), has been named Russia's richest person with an estimated wealth of $18.8 billion as top 10 billionaires in the country managed to double their wealth despite the financial crisis.
Low-profile Lisin, the owner of the Russian steel giant Novolipetsk Steel, more than doubled his wealth in 2009 to overtake Prokhorov, last year's richest person, leading business weekly Finans said.
"Despite the economic recession, Russia's top ten billionaires have almost doubled their aggregate wealth in 12 months to $139.3 billion," Finans said in a survey published in its latest issue.
The global recession saw the combined fortunes of the ten richest Russians fall from $221 billion to $75.9
billion in 2008.
Last year's number one Mikhail Prokhorov, the president of Onexim Group was on the second spot with an estimated wealth of $17.85 billion.
Owner of Chelsea Football Club, Roman Abramovich was third with $17 billion and his fortune will enable him to keep the UK-based football club afloat for another 100 years, Finans wrote.
He is followed by Suleiman Kerimov, who owns the investment group Nafta Moskva, TNK-BP interim CEO Mikhail Fridman, aluminium giant RusAl owner Oleg Deripaska and mining magnate Alisher Usmanov with the $14.5 billion, $14.3 billion, $13.8 billion and $12.4 billion, respectively.
LUKoil CEO Vagit Alekperov with aggregate wealth of $10.65, Severstal CEO Alexei Mordashov ($10 billion) and Interros holding chairman Vladimir Potanin ($9.95 billion) are also named among the top ten.
In all 77 Russians are billionaires.
In Finans magazine's list of 500 'super-rich' Russians have an estimated fortune of $110 million each.