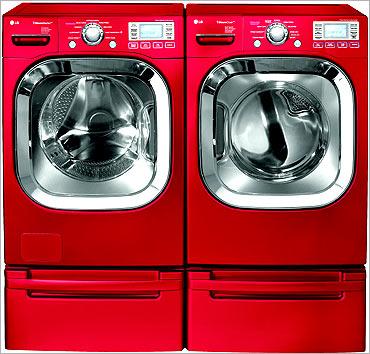 South Korean consumer goods major LG Electronics on Monday said it would increase prices of its home appliances by 3 to 5 per cent due to the fall in rupee.
"... due to continuous rupee depreciation, it has become imperative for us to consider price hike in India. Though we have been absorbing the increase in cost, it will become difficult to avoid this change in the market prices.
"The impact of the price hike would be seen in all LG home appliances products by 3 to 5 per cent from June 18," LGEIL Director-Home Appliances Y V Verma said.
The Home Appliances division includes products like refrigerators, washing machines, microwaves, vacuum cleaners, air purifiers and dish washers.