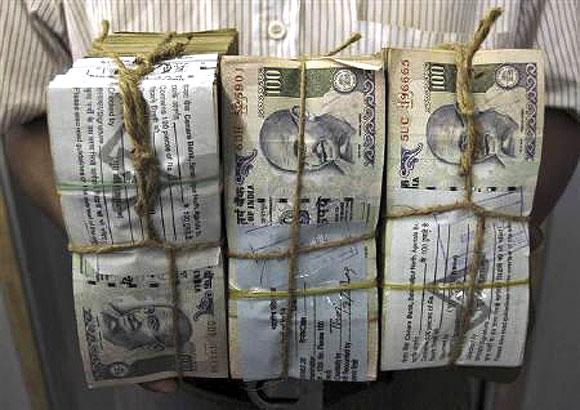 As the rupee continues its freefall against the dollar, cars, TVs, washing machines and other home appliances are set to cost more with companies set to hike prices to offset impact on their margins.
While General Motors India has announced that it will hike the price of three of its models by up to Rs 10,000 from September first week, Godrej Appliances and Haier also said they would increase prices of their products by up seven per cent from next month.
"The sharp rupee depreciation combined with heavy discounting due to competitive pressure has adversely impacted margins. So, we have decided to raise prices in the range of Rs 2,000-10,000 from September first week," General Motors India Vice-President P Balendran told PTI.
The company will be increasing the prices of its compact car Beat, SAIL and multi-purpose vehicle Enjoy by 1.5 per cent, which translates to a range of Rs 2,000 to Rs 10,000.
Consumer durables maker Haier's India President Eric Braganza said the company had no option but pass on the burden of the rupee depreciation to consumers.
"We would increase price between 4 per cent from September 1," he said, adding: "it could go up to six per cent also if the rupee slides further".
Echoing similar sentiments, Godrej Appliances Executive Vice-President, Sales & Marketing, Kamal Nandi said that rupee depreciation has put an "adverse impact on the industry" and put pressure on the prices.
"Given the scenario that it has crossed 68 against the dollar now, one can expect price increase ranging from 5 to 7 per cent starting from September," he said. The rupee today tumbled to all-time low of 68.75 against the US dollar in early trade.
Other companies like Samsung, Sony and Whirlpool have said the adverse currency fluctuation has made import of components very expensive thereby putting strain on margins. Samsung has recently increased the price of its mobile phones and tablets up to five per cent to undo the effect is also considering the same.
"Given the sharp rupee depreciation , we are considering a price increase for our consumer electronics products as well," Samsung India senior VP - Consumer Electronics Business – Atul Jain said.