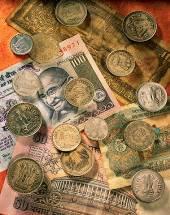 Air India on Tuesday came in for severe criticism from CAG for 'wasteful expenditure' of over Rs.15 crore (Rs 150 million) on several counts, including its failure to surrender leased premises at London Heathrow airport which remained unused for nine years.

The airline had leased a 0.58 acre plot from the British Airport Authority in 1968 for over 50 years till 2019 for use as a warehouse to handle its cargo at the airport.

The cargo handling was being done by Menzies Aviation Limited since 1998, but due to poor working conditions at the warehouse, MAL started doing the job from its own facility in 2004, the comptroller and auditor general said in its report tabled in Parliament on Tuesday.

MAL also agreed to refurbish the warehouse at its own cost and pay minimum royalty of 30,000 pounds or 0.24 crore per annum, besides paying half of the electricity, water and heating costs, it said, adding that MAL did not pay 45,000 pounds (Rs 0.35 crore) worth of royalty.

Subsequently,
MAL's regulated status was withdrawn by UK's Department of Transport owing to security lapses and it could not use the warehouse for cargo handling, CAG said.
However, "despite receiving an offer from BAA in 2003 for early termination of lease at a market value of 3.35 million pounds (Rs 26.23 crore), the Company (Air India) inexplicably preferred to hold the asset idle over the years," it said.
CAG said it was imperative for Air India "to act promptly for surrendering or utilising the space", considering the annual commitment towards rent and council taxes.
"The lackadaisical approach of the Company in taking firm decision for the last nine years ending March 2012 indicated weak governance which resulted in a wasteful expenditure of Rs 14.30 crore (Rs 143 million)," the government audit body said.
In another instance, CAG said Air India accepted "abnormally higher rates" for hiring transport for teams accompanying the Prime Minister in 2009, 2010 and 2011, thus spending an extra amount of over Rs 75 lakhs (Rs 7.5 million).