The slowdown theory about India's economic growth has been confirmed by the World Bank.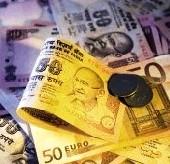 The multilateral lending agency said India's growth would ease to 8.2 per cent this financial year (2011-12) against 8.5 per cent a year ago, as high inflation had cut into disposable income and hence demand.

In its report on Global Economic Prospects, the World Bank said, "The slowdown stems from a moderation in domestic demand, as elevated inflationary pressures have cut into disposable incomes and household spending, and as more restrictive monetary conditions have contributed to a dampening of investment activity."

Its estimates are lower than Finance Minister Pranab Mukherjee's projections but higher than the Reserve Bank of India (RBI)
forecast.
Earlier in the day, Mukherjee had admitted that the economy might not be able to clock nine per cent growth as projected by the Economic Survey, but did not completely rule it out either. RBI has projected the economy to grow by 8 per cent.
The World Bank said investment growth decelerated sharply in the first quarter of 2011 to 0.4 per cent from 7.8 pre cent in the fourth quarter of 2010 and 14.1 per cent for 2010 overall.
At the sectoral level, a recent good harvest buoyed agricultural production, following poor crops on low rainfall with the 2009 monsoon, the report said.