Widening its probe into alleged money laundering by banks, the Reserve Bank of India (RBI) on Monday included sale of gold coins and wealth management operations in its scrutiny.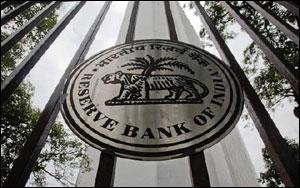 The move comes within days of online media firm Cobrapost alleging three private sector banks - ICICI Bank, Axis Bank and HDFC Bank - had violated several RBI guidelines pertaining to money laundering and the Foreign Exchange Management Act.
"RBI has initiated the process of carrying out a comprehensive scrutiny, covering the head office and branches of three private sector banks, namely, ICICI Bank, HDFC Bank and Axis Bank. Apart from this, RBI has also undertaken a thematic study in respect of banks that are active in selling gold coins/wealth management products to examine whether there are systemic issues and to plug deficiencies and legal loopholes, if any," the regulator said today.
Its final report on the three banks would be completed by March 31 and further course of action, as necessary, would be initiated thereafter, RBI said, adding the branches and the head offices of these banks were being scrutinised.
According to sources, wealth management operations have come under lens as the central bank thinks its know-your-customer and anti-money-laundering guidelines are being violated by banks. While most banks sell gold coins, private and foreign banks are more active in the wealth management business.
Following the Cobrapost exposé, the three named lenders suspended their employees who were prima facie found involved in wrongdoings. ICICI Bank and HDFC Bank also appointed consultants for a forensic enquiry into the money laundering allegations. The banks are also carrying out special audit of the branches that allegedly offered money laundering as a product to customers.
Cobrapost's journalists had visited 20 branches of HDFC Bank, 19 of ICICI Bank and nine of Axis Bank across all the five zones of the country during their sting operation. They had captured several of the banks' employees on video tape, offering money laundering as a product to the undercover journalists.
Regulator in action
Under lens: Besides the alleged money laundering activities, banks' gold coin sale and wealth management operations have come under scrutiny
Trigger: The move has come within days of Cobrapost sting operation claiming three private-sector banks had been offering money laundering as a product
Reason for widening the probe: RBI thinks its know-your-customer and anti-money-laundering guidelines are being violated