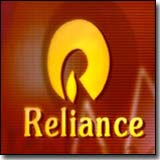 Union solicitor general Gopal Subramanium has advised NTPC Ltd to transfer its case against RIL to the Supreme Court.
NTPC should have proceeded to deal with RIL firmly on the gas supply contract, he has said in his opinion, which was sought by NTPC.
"I regret to say that if international competitive bidding processes are intended to be treated with such disdain by a responsible bidder (in this case RIL), the world of business founded on trust and faith will break down," he has said.
RIL was selected to supply 12 mmscmd of gas to NTPC's Kawas and Jhanor projects for 17 years at $2.34 per mBtu. It, however, did not sign the contract and the matter is pending in the Bombay high court for resolution. "After the careful and express letter of Mukesh Ambani (to NTPC, thanking it for selecting RIL), the volte-face of RIL was regrettable and blamable," Subramanium said.
The fixation of price by the empowered group of ministers is stated to be without prejudice to the rights of NTPC in the pending suit. "The battles between RIL and RNRL have no bearing whatsoever upon the concern of the Querist or the
government of India.The rights of the Querist must not be jeopardised by any incidental allusions," he said.
RIL is also fighting a case with Reliance Natural Resources Ltd in the Supreme Court on supply of 28 mmsmcd at the NTPC price to the Anil Ambani-owned company.
Though Subramanium has said this case has no bearing on NTPC, the ministry of petroleum and natural gas' plea in the Supreme Court may have implications on price and utilisation of gas sales from RIL's D6 block in the Krishna-Godavari basin.
The ministry had asked the apex court to quash the Bombay HC judgement on supply of gas to RNRL at $2.34 on the grounds that it violated government policy and that a price of $4.2 per mBtu has been fixed by the government. It had pleaded for declaring null and void the portion of the Ambani family agreement which deals with the gas sale.
The solicitor-general has also pulled up NTPC for its casual approach in the gas supply matter. NTPC 'waited for an unnecessary long period of time to initiate legal proceedings. If the intention was one of manifest breach, the Querist should have approached the court even earlier'.