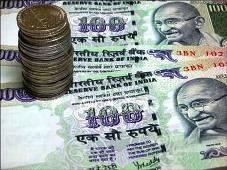 Real estate companies continue to feel the pain in the second half of the current financial year, though city-based developer Oberoi Realty posted a 17 per cent growth in the net profit for the second quarter of 2011-12 at Rs 111.44 crore (Rs 1.11 billion) as compared to Rs 95.51 crore (Rs 955.1 million) in the corresponding period in the previous fiscal.

Oberoi's results, announced on Saturday, show no debt on the books even as its rivals are troubled by a drop in home sales and a slowdown in office leasing transactions.

Implication: Oberoi's performance is more of an exception.

The second quarter of the present 2011-12 will see property companies posting an average 18 per cent drop in net profits, according to data culled from six stock brokerages.

But analysts are divided on the growth in the net Q2 sales of realty companies this year.

Some have predicted a 4 to 5 per cent dip in it, while others forsee a marginal increase.

In fact, the first quarter of this fiscal saw a 21 per cent drop in the net profit growth of realty companies over the corresponding quarter of previous financial year.

The net sales showed a growth of around four per cent.

Home sales continue to show declining trend in cities such as Mumbai and national capital region because of high home loan rates and property prices.

For instance, in August, Mumbai metropolitan region saw a 52 per cent drop year-on-year in home sales, while NCR saw a 41 per cent decrease in the number of homes sold, according to realty research firm PropEquity.

Even the oversupply of office properties in cities such as Mumbai could have impact on the earnings of realty companies, analysts say.

Of the total 65 million sq ft of office space available in Mumbai, 22 per cent is vacant.

Now, this is one of the highest in the couple of years, according to property consultant JLL.

Kotak Institutional Equities says it expects real estate companies to have subdued to moderate growth in the last Q2 due to marginally weaker-than-expected launches over the past four quarters.

Besides, their execution was lower than expected and there was an increase in interest rates, impacting the demand.

"Demand is worst hit in Mumbai, while Bangalore remains the most resilient market," Kotak Institutional Equities said in an October 5 report.

Adds Suman Memani, associate vice-president, Pinc Research: "The second quarter results will be almost in line with Q1, as nothing has changed fundamentally. In Q1, cash flows were coming from old sales.

"I think the same will continue in the Q2."

Memani says debt will be a key area to watch out, since most developers are in an advanced stage of reducing it.

For instance, the total debt of DLF has gone up by Rs 100-crore (Rs 1-billion) last quarter to Rs 21,524 crore (Rs 215.24 billion), even as the country's largest property developer is aggressively pushing the sale of its more core assets in a bid to reduce debt.

DLF plans to reduce its debt by Rs 3,000 crore (Rs 30 billion) by the end of this financial year, but stock brokerage Emkay believes the Delhi-based company should generate Rs 1,000 crore (Rs 10 billion) from core operations in 2011-12.

The rest, it says, has to come from sale of non-core assets.

All this, when DLF is in the final stages of selling two IT parks in Pune and Noida to global investor Blackstone and private equity firm IDFC respectively.

This, DLF expects, will fetch it around Rs 1,500 crore (Rs 15 billion).

DLF has sold 10.8 acres in Gurgaon to a Dubai-based investor for Rs 280 crore (Rs 2.8 billion), it is also in talks with another non-resident Indian investor to sell another 20 acres -- also in the same NCR city -- for about Rs 400 crore (Rs 4 billion).
It has also expecting a valuation of Rs 3,000 crore (Rs 30 billion) for its Mumbai land.
DLF is expected to post a net profit of Rs 355 crore (Rs 3.55 billion) in the second quarter of the current financial year.
That will be nearly 15 per cent down from the corresponding quarter of previous financial year, according to estimates of top brokerages.
A drop in revenue and high interest charges are expected to bring down profits. The company is expected to post a net sales of Rs 2,285 crore (Rs 22.85 billion) in Q2 of 2011-12, nearly 3.5 per cent less than Q2 of FY 2011, due to lack of new launches during the quarter.
Its EBITDA margins are expected to remain steady at 45 per cent to 47 per cent, courtesy a better focus on plotted developments.
Unitech, the country's third largest developer by market value, is expected to post a net profit of Rs 105 crore (Rs 1.05 billion) in Q2 of FY 2012, showing a 39 per cent drop from the corresponding quarter of previous financial year because of weaker execution, brokerages say.
It is expected to post net sales of Rs 605 crore (Rs 6.05 billion) in Q2 of 2011-12, posting a decline of 6 per cent over Q2 of FY 2011.
Unitech's margins are expected to improve from 20 per cent in Q1 of 2011-12 to 25 per cent as cost escalations are already factored in, say brokerages.