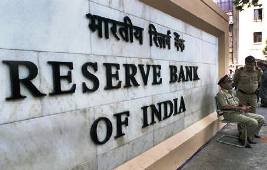 In a move that could enable implementation of the controversial foreign direct investment policy of 2009, the Reserve Bank of India is set to clear the ambiguity over who controls an Indian entity with foreign investment -- the foreign or domestic partner.

RBI has forwarded draft norms, to be issued under the Foreign Exchange Management Act, to the finance ministry, seeking to bring the definition of control in sync with that in the Companies Bill, 2012 (yet to become an Act, as the Rajya Sabha has yet to pass it).

The new norms, expected to be implemented with effect from November 2012, could render some of the leading private banks 'foreign-owned, Indian-controlled'.

There could also be repercussions on downstream investment by foreign companies with regard to sectoral caps.

The Companies Act (1956) does not have an explicit definition of control.

At present, 'control' is being exercised through articles or memoranda of association of the firms concerned.

According to the draft norms, a company would be controlled by residents, if the right to appoint a majority of the directors or to control the management or policy decisions rests with them.

Similarly, a company would be controlled by non-residents, if these powers are with them.

These definitions would have to be approved by the Cabinet Committee on Economic Affairs.

The norms under Fema would enable the implementation of the FDI policy of 2009, circulated through that year's Press Notes 2, 3 and 4.

These notes, incorporated later in the consolidated policy, became controversial as these said the entire downstream investment through an investing Indian company would be considered for calculation of indirect foreign investment if an Indian company is 'owned and controlled' by non-residents, and sectoral FDI caps would apply on those.

However, there were some exceptions, especially in relation with 100 per cent subsidiaries of investing companies.

The press notes suggested the types of instruments for calculating indirect foreign investment into a firm should be foreign direct investments, those by foreign institutional investors, qualified foreign investors, non-resident Indians, those through American depository receipts or global depository receipts, foreign currency convertible bonds, compulsorily and mandatorily convertible preference shares and fully, compulsorily and mandatorily convertible debentures.

In this regard, a firm owned by non-residents would mean an Indian firm where over 50 per cent of capital is beneficially owned by foreigners.

Taking these into account, some private banks, such as ICICI Bank and HDFC Bank, could get the status of foreign-owned-Indian-controlled entities.

All investments by these in the insurance sector, for example, might be considered foreign investment, since the sectoral FDI cap in the sector currently stands at 26 per cent.
THE LITTLE GREY AREA CALLED 'CONTROL'
Lack of clarity: The Companies Act, 1956, does not clearly define who controls an Indian entity
A Bill that's held up: The Companies Bill, 2012, defines it; the Bill has been cleared by the Lok Sabha; the Rajya Sabha's approval is awaited
Bringing in sync: RBI seeks to define 'control' in sync with the Companies Bill definition
The answer: 'Control' would mean the right to appoint a majority of directors on board, or to control management and policy decisions
Setting the ball rolling: RBI's notifications on control under Fema will operationalise the 2009 FDI policy
Implication: The policy could render some private banks like ICICI Bank and HDFC Bank foreign-owned-Indian-controlled entities
Repercussions: Downstream investment with regard to sectoral caps to also be impacted