In order to check frauds, the RBI has asked banks to impose monetary limit for international transactions on credit and debit cards and refrain from issuing cards with global access unless specifically sought by the customer.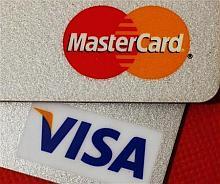 The Reserve Bank said that a monetary limit of $500 be imposed by issuing bank on all global cards which has not been used in the past.

"All the active magstripe international cards issued by banks should have threshold limit for international usage. The threshold should be determined by the banks based on the risk profile of the customer and accepted by the customer by June 30," it said.

Till the time of completion of the process a threshold limit not exceeding $500 may be put in place for all debit cards and all credit cards that have not been used for international transactions in the past, it said.

The notification has been issued following cyber attacks, which according to RBI has become "more unpredictable and electronic payment systems becoming vulnerable to new types of misuse, it is imperative that banks introduce certain minimum checks and balances to minimise the impact of such attacks and to arrest or minimise the damage."

Besides introducing additional security features in the card, the bank would also be required to put in place a real time fraud monitoring system and a mechanism to ensure that cards can be blocked through an SMS by the cardholder.

These initiatives, RBI said are needed to ensures that transactions effected through such channels are safe and secure and not easily amenable to fraudulent usage.

The announcement come in the backdrop of a slew of card frauds that has taken place in the recent past leading to unauthorised withdrawal of sums by unscrupulous agents.

RBI also said: "Banks should move towards a system that facilitates implementation of additional factor of authentication for cards issued in India and used internationally (transactions acquired by banks located abroad),"
it said.
To make electronic modes of payment, like RTGS, NEFT safer and more secure, the central bank asked banks to put a limit on the number of beneficiaries that may be added in a day per account.
A system of alert may be introduced when a beneficiary is added, it added.
Besides, it has also asked introduction of additional factor of authentication preferably dynamic in nature for such payment transactions.
The banks may consider implementation of digital signature for large value payments for all customers, to start with for RTGS transactions, it said.
Amid reports of growing number of misuse of cards, the Reserve Bank had pitched for uniform security architecture for electronic banking across nations to check credit card frauds.
"There is also strong case for uniform security standard across the jurisdictions for minimising frauds in electronic banking," RBI Deputy Governor H R Khan had said.
"A case in point is frauds relating to misuse of international credit cards due to the absence of the requirement of second factor authentication for all the Card Not Present (CNP) transactions," he had said.
He had stated that the regulators need to play an active role in encouraging entities to put in place various standards and leveraging them for business growth and risk management.
The observation by the Deputy Governor assumes significance as there has been a large number of credit card frauds that has come to light.