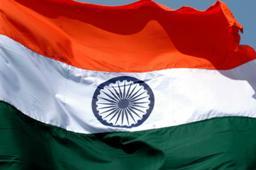 Industry has reacted strongly to the Reserve Bank of India not changing policy rates despite lower industrial production, slow credit growth and dwindling investments.

"It is unfortunate," said Seshagiri Rao, joint managing director and chief financial officer, JSW Steel. Industry has been going through a painful phase of high interest rates, declining demand and insufficient availability of working capital.

"The puzzle," said Rao, "remains how inflation is inching up structurally with virtually no pricing power with the industry. Industry is not able to pass on even the cost  due to inflationary impact.

"It clearly establishes that the high costs of goods and services are due to constraints attributable to expensive supply-side logistics."

In sum, industry says profitability is being squeezed and needs to be addressed by encouraging investments in supply-side infrastructure, not constricting investment demand with unaffordable interest rates.

RBI has lowered its gross domestic product growth forecast to 5.7 per cent from 6.5
per cent estimated earlier, given the low level of investment activity in both manufacturing and infrastructure, particularly in power.
"The monetary policy announced on Tuesday has been disappointing," said A Mahendran, managing director, Godrej Consumer Products. "I see the lull in corporate investments persisting for a while; it is not a good sign."
"RBI might have to bite the bullet sooner, rather than later, and take a call to lower interest rates," said Y M Deosthalee, chairman and managing director, L&T Finance Holdings.
Business chamber Ficci says, "While a reduction in interest rate is imperative to revive investment growth, there would be some leeway now for banks to lend more to the productive sector via the CRR (cash reserve ratio) cut."
"Ficci welcomes the RBI's indication that it is open to review the policy further, in sync with fiscal deficit containment and other measures, once inflation eases," said R V Kanoria, president, Ficci.