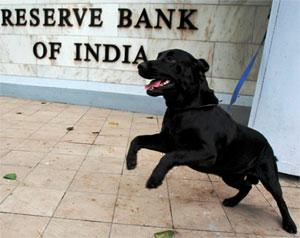 Welcoming the Reserve Bank's decision on easing the 20:80 gold import norms, the World Gold Council on Thursday said this will help in increasing the official supplies.

"This is expected to increase official supplies as a larger spectrum of players with an import entitlement now re-enter the market," WGC Managing Director India Somasundaram PR said.

However, the 80:20 scheme still continues and it may still be a dampener, he added.

Further, he said, RBI's decision to permit the nominated banks, to give Gold Metal Loans to domestic jewellery manufacturers out of the eligible domestic import quota of 80 per cent will also relax some cost pressures that the jewellers were facing in past few months.

The RBI on Wednesday eased
gold import norms by allowing select trading houses, in addition to already permitted banks, to procure the precious metal to boost exports.
In July last year RBI had imposed severe restrictions on gold imports to check burgeoning current account deficit and depreciating rupee.
The central bank had tied imports with exports and prescribed a 20:80 formula, which was available to select banks only and other entities were barred from importing the yellow metal.
Under the 20:80 scheme an importer has to ensure that at least one-fifth, or 20 per cent, of every lot of imported gold is exclusively made available for the purpose of exports and the balance for domestic use.