The current economic scenario provides little room to the Reserve Bank of India for lowering policy rates, says a report by Morgan Stanley.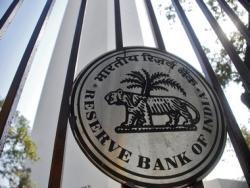 Morgan Stanley in a research note said that though there has been a growing clamour for rate cut, early rate cuts would raise the risk of renewed currency depreciation pressures.
"We believe that the current macro environment provides little room for immediate rate cuts ...," Morgan Stanley said adding that "rather, it warrants a delay in policy rate cuts."
India is facing a challenging situation, where growth rate has slowed down significantly, yet inflation levels remain high.
Morgan Stanley further noted that instead of easing policy rate cuts, the country should look towards boosting investment levels, which in turn would lead to a sustained recovery in growth numbers.
"Policy reforms to boost investment will be the key to achieve a sustained recovery in growth," the report said.
As per the global financial major, Wholesale Price Index inflation is likely to remain high in the 8-8.2 per cent range until the quarter ended December 2012.
Moreover, trade deficit for September widened to $18.08 billion compared to $15.6 billion in previous month.
On a three-month trailing basis, the trade deficit widened to 10.8 per cent of GDP in September as against 9.1 per cent of GDP in August 2012.
Elevated level of trade deficit implies that the current account deficit remained high at around 3.8-4 per cent of GDP for the quarter-ended September this year, the report said.
According to the report, early rate cuts would raise the risk of renewed currency depreciation pressures. Giving example, the report said when the central bank made an aggressive 50 bps cut in April 2012, the rupee depreciated by 9.5 per cent in the following six weeks.
The Reserve Bank will come out with its policy review on October 30. The industry has been demanding a rate cut to boost economic growth.
The RBI has held its short-term lending (repo) rates unchanged at 8 per cent since April 2012. In its policy review on September 17, RBI reduced the cash reserve ratio (CRR) - the percentage of deposits banks keep with central bank - by 0.25 per cent to 4.5 per cent.