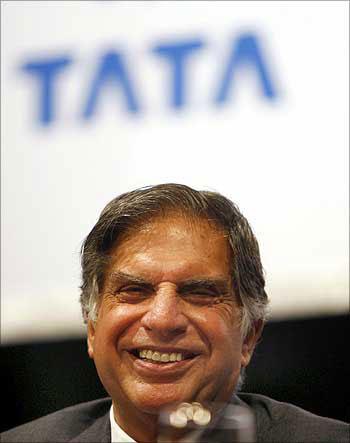 Tata Group Chairman emeritus Ratan Tata expressed the confidence that India will re-emerge as an economic power.
"I have always been hopeful and I continue to be hopeful and confident that India will re-emerge again as an economic power," Tata said.
He further said: "The issue of transparency and integrity is an important one and I am glad that there is focus given by organisations."
India's economic growth had slumped to a decade's low of five per cent in 2012-13, due to continuing global slowdown and domestic factors like, high interest rates.
Meanwhile, Finance Minister P Chidambaram said the country has a growth potential of around 8 per cent and government has been taking several steps to reverse the economic slowdown.
Addressing the Pravasi Bharatiya Divas in the Capital, Prime Minister Manmohan Singh sought to dispel apprehensions of the Indian diaspora on the state of the economy, saying the country was heading towards "better times" and there is no reason to despair about its present or worry about the future.