The upside for Ranbaxy Laboratories is likely to continue even as it loses its 180 days of marketing exclusivity for the Lipitor generic in the American market.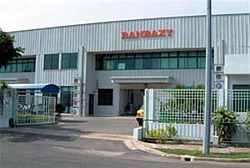 While Teva recently withdrew plans to launch its generic version of Lipitor in the US, other companies such as Dr Reddy's Laboratories and Aurobindo Pharma are yet to get a final nod from the US regulator for the drug.

Industry sources say other foreign competitors, such as Mylan, might also not launch the generic version in the world's largest drug market, thereby allowing Ranbaxy to continue to enjoy a significant market share there.

Ranbaxy's six-month marketing exclusivity for atorvastatin, the generic version of the $13-billion cholesterol-lowering Lipitor drug, came to an end on May 29. Owned by Japan's Daiichi Sankyo, it has already made about $600 million (Rs 3,300 crore) from selling the generic drug during this exclusivity period.

"Seven to eight players were expected to enter the market with their generic version of Lipitor after Ranbaxy's exclusivity ended but it now seems there will only be three to four players in this space. This would clearly mean that market share for Ranbaxy will be high," an industry source said.

According to the source, Ranbaxy is likely to maintain its market share at a little over 35 per cent even now, while it was earlier seen coming down to 20-25 per cent.

Currently, Ranbaxy and Watson Pharmaceuticals are the two generic companies selling the drug
in the US, along with the original maker, Pfizer.
The end of Ranbaxy's marketing exclusivity right for the Lipitor generic was expected to open the market for several drug makers, including Teva, Mylan and the Actavis Group. Besides, Dr Reddy's Labs and Aurobindo Pharma from India were in the race.
However, Teva, with whom Ranbaxy had to share profits from the drug during its exclusivity marketing period, recently said it had decided not to launch its generic in the US, to optimise its resources as atorvastatin would have blocked major portions of its facilities for the active pharmaceutical ingredient (API), as well as oral dosage formulation.
Besides, the market for the drug was more robust than the company had anticipated, with seven to eight new players coming in. However, Teva has already made about $300 mn from its agreement with Ranbaxy in November 2010.
While both Dr Reddy's and Aurobindo are awaiting a final approval from the Food and Drugs Administration, the latter company is unlikely to launch the drug before January 2013 even if it gets approval, another source said.
However, Ranbaxy may face price erosion on the drug, as a few competitors are likely to enter with their generic version. And, simvastatin, also a cholesterol lowering drug, would also be available as generic in the US now. "Although people would prefer the Lipitor generic over simvastatin, it would still impact the pricing," an analyst said.
The shares of Ranbaxy on Monday ended at Rs 483.65 on the Bombay Stock Exchange, down 1.2 per cent from its previous close.