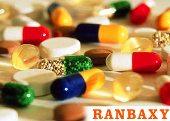 Drug firm Ranbaxy Laboratories and Japan's Daiichi Sankyo said on Wednesday Ranbaxy will market its parent company's products in Malaysia as part of their initiative to harness synergies between the two firms.

In a joint statement, Ranbaxy and Daiichi Sankyo said: "Daiichi Sankyo Company Limited and Ranbaxy Laboratories Ltd today announced a synergistic initiative in Malaysia where Ranbaxy will market innovative products originally discovered by Daiichi Sankyo."

Initially, the domestic firm will market Cravit (levofloxacin) used for treating severe bacterial infections in the Malaysian market from January 1, 2012, it added.

The product is currently marketed by First Pharmaceutical Sdn Bhd in Malaysia, the statement said.

"Daiichi Sankyo and First Pharma have agreed to transfer the marketing rights of Cravit from First Pharma to Ranbaxy.

First Pharma will continue to be Daiichi Sankyo's marketing partner for other products (except Cravit) it had in-licenced from Daiichi Sankyo," it added.

Commenting on the development Daiichi Sankyo president and CEO Joji Nakayama said:
"We are pleased to announce another synergistic business development with Ranbaxy in ASEAN.
"Our previous collaboration, in Singapore, has already proved Ranbaxy's marketing excellence in this strongly emerging region.
"The synergy between Ranbaxy and Daiichi Sankyo will allow us to introduce innovator products from Daiichi Sankyo, complementing our own portfolio of branded generics to bring a wider range of medicines to doctors and patients," Ranbaxy CEO and managing director Arun Sawhney said.
Originally discovered by Daiichi Sankyo and launched in Japan in 1993, levofloxacin, under the brand name Cravit, is a synthetic anti-bacterial agent used for treating a broad range of infections, the company said.
Ranbaxy became a part of the Daiichi Sankyo Group in 2008 after Japan's third-largest drug-maker bought a majority stake in the Indian firm for Rs 22,000 crore (Rs 220 billion).
Shares of Ranbaxy were being quoted at Rs 390.60 apiece in afternoon trade on the Bombay Stock Exchange on Wednesday, down 1.20 per cent from their previous close.