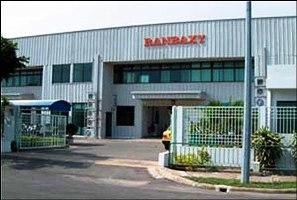 Ranbaxy Laboratories used 'fraudulent' data to get US Food and Drug Administration's nod to sell its generic drugs, according to whistleblower Dinesh Thakur, who has also accused the drug-maker of faking test results.

In a interview to 'CBS News', he said: "The data is important because the FDA or other agencies globally look at that information to give you marketing authorisation to sell the drug."

An ex-employee of the company, Thakur, who was tasked with investigations of alleged malpractices in the Ranbaxy, further said: "We started getting the files, and, lo and behold, we find that none of that exists in the first place. . . It means that we've gotten approvals from the FDA to sell drugs that were based on no data, or data that was fraudulent."

Pointing out how test results were allegedly manipulated, he said: "When you find a blood sample rework for one patient copied 23 times because there are 24 patients needed to prove bioequivalence, that's not an error."

Comments from Ranbaxy Laboratories could not be obtained as spokespersons could not be reached.

Elaborating how the company's drug failed to provide relief, he said: "The expectations is the drug is supposed to
work as intended. . .What we saw in this particular case is that trust was broken."
Recounting an incident where his son was prescribed a Ranbaxy antibiotic for a fever, Thakur said: "He (son) kept getting worse, so we got another company's formulation and the fever went away."
In May this year, Ranbaxy had pleaded guilty to 'felony charges' for violating manufacturing norms and agreed to pay $500 million penalty to US authorities.
The settlement was the largest-ever with a generic drug-maker over drug safety, according to the US government.
It included $150 million in payments for a criminal fine and forfeiture and $350 million in payments for civil claims.
Thakur was awarded $48.6 million by a US court for the role he played in exposing malpractices in the company.
The USFDA had banned Ranbaxy in 2008 from shipping 30 generic drugs to the US from its two units in India -- Paonta Sahib in Himachal Pradesh and Dewas in Madhya Pradesh.
In an earlier interview to PTI in July, Ranbaxy Laboratories CEO and Managing Director Arun Sawhney had said that the company has rectified past 'shortcomings' and the firm has invested more than 300 million dollars in recent years in infrastructure of manufacturing, quality, resourcing and training to strengthen its system to prevent such incident happening again.