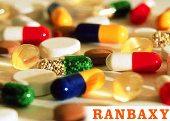 Drug firm Ranbaxy Laboratories and its Japanese parent Daiichi Sankyo will integrate their business operations in Thailand as part of strategy to maximise synergies.

Both the companies intend to integrate their business operations in Thailand to leverage and maximise the synergies of hybrid business model, which is expected to commence business on April 1, 2013, Ranbaxy said in a statement on Wednesday.

"The planned integration of operations will provide a strong foundation for future Daiichi Sankyo group expansion in Thailand," it added.

The development would be mutually beneficial to Ranbaxy and Daiichi Sankyo as it is expected to enhance their competitiveness, the company said.

As per the plan, Daiichi Sankyo and Ranbaxy would integrate the management of Daiichi Sankyo's subsidiary in Thailand, Daiichi Sankyo (Thailand) (DSTH) and Ranbaxy's Thailand subsidiary, Ranbaxy Unichem Co.

"The new representative of the proposed integrated
entity will be Suthas Thongprasert, who presently heads DSTH," the company said.
The pharmaceutical market in Thailand is the second largest among ASEAN countries, and DSTH, has built its presence mainly by targeting healthcare facilities through innovative pharmaceuticals.
The company was founded in 1994 and had sales of $13 million in FY2011.
On the other hand, RUCL which markets generic medicines focusing on primary healthcare and pharmacies, was established in 1983 and had sales of $14 million in 2011.
Ranbaxy became a part of the Daiichi Sankyo Group in 2008 after Japan's third largest drug-maker bought a majority stake for Rs 22,000 crore (Rs 220 billion).
Under the hybrid business model adopted by the two firms, Ranbaxy primarily focuses on generic medicine research both for itself and its parent firm, while the new drug discovery programme is undertaken taken up by Daiichi Sankyo.
Shares of Ranbaxy were trading at Rs 499.30 on the BSE in afternoon trade, up 0.98 per cent from its previous close.