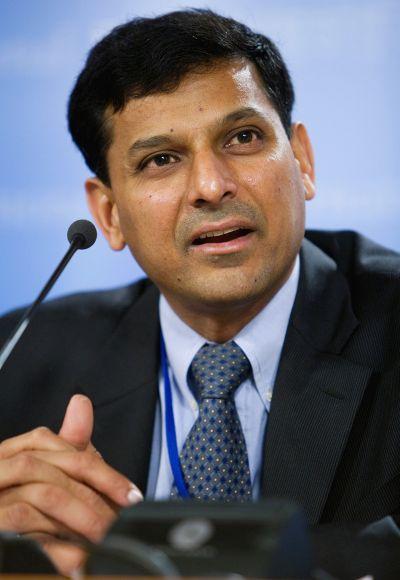 The macro economic situation and currency depreciation might top the priority list of Reserve Bank of India (RBI) governor-designate Raghuram Rajan.

In addition, having new lenders at the earliest also has a prime place on his agenda.

The economist-turned-central banker, now officer on special duty in RBI before taking full charge on September 5, had several one-on-one meetings on Monday and Tuesday with deputy governors and executive directors, before flying back to Delhi.

In his interactions with the department of banking development and operations, headed by Deputy Governor Anand Sinha, he said the process of awarding new bank licences should see a definitive step before Sinha's term ends on January 18, 2014.

A source said: "Rajan realises that fresh licences cannot be given before Sinha's term ends, as the initial screening of the applicants will take some time. But he wants the process to have a definitive shape before Sinha demits office."

Sinha was appointed as deputy governor in January 2011. Last year, the government extended his term by 11 months. He is the first deputy governor whose term was extended beyond the age of 62, the normal retirement age for this post, as he was overseeing the new bank licence process.

The architect of the new bank licence norms, Sinha is also responsible for the initial screening of the 26
applicant groups.
The central bank had put in place a team of 12-13 members, of general managers, for the screening. RBI will seek additional information from the applicants whenever necessary.
After the initial screening, the central bank will set up an external committee to vet the shortlisted applications, to be then forwarded to RBI. The apex bank will give in-principle approvals to the applicants for setting up of banks within 18 months.
Finance Minister P Chidambaram informed the Lok Sabha on Tuesday that RBI will give in-principle approvals during the first quarter of 2014.
"At the first stage, the applications will be screened by RBI to ensure prima facie eligibility of applicants, including the assessment of fit and proper status," he said in a written reply to the Lok Sabha on Tuesday.
RBI is set to allow new banks after a little more than a decade and for the first time has opened the door to industrial and business houses.
This round was initiated in February 2010 when then finance minister Pranab Mukherjee announced it in the Budget speech. Following the announcement, RBI issued a discussion paper and then the draft guidelines.
The final norms for aspirants were released in February this year and time was given till July 1 for applications and business plans. Tata Sons, Larsen & Toubro, Aditya Birla Group and Religare are among those who've applied for licences, along with non-banking finance companies and microfinance institutions.