With stock market sentiments bullish and investors back from their holidays, Qualified Institutional Placement is also back in vogue. India Inc plans to raise more than Rs 10,000 crore (Rs 100 billion) through QIP in the next few months.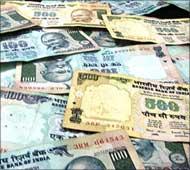 This comes along with Rs 25,000 crore (Rs 250 billion) being raised by the government through disinvestment in public sectors like NTPC and NMDC.
QIP is a capital raising tool, whereby a listed company can issue equity shares, fully and partly convertible debentures, or any securities other than warrants that are convertible to equity shares to a Qualified Institutional Buyer. Through QIP, companies can raise money with minimum disclosure.
"Activity has picked up from the second and third week of January," said Abhay Bhalerao, director at Equirus Capital, a boutique investment banking company. He added that the reason of the activity is also due to positive sentiments towards equity market and India.
As many as five companies would raise Rs 5,311 crore (Rs 53.11 billion) in the next few days. They are Yes Bank, Karnataka Bank, Electrosteel Castings, Housing Development and Infrastructure Limited and Shriram Transport Finance. Usha Martin has already raised Rs 468 crore (Rs 4.68 billion), taking this year's tally to Rs 5,779 crore (Rs 57.79 billion).
Others that have announced plans to raise funds through QIP are Jubilant Organsys, Moser Baer, Mahindra Forgings and D S Kulkarni.
The fund raising activity through QIP improved from March last year as the equity market started rising. Fifty-one companies collectively raised a record Rs 41,522 crore (Rs 415.22 billion) in 2009 compared to Rs 4,111 crore (Rs 41.11 billion) raised by nine entities in 2008. This was due to the bearish secondary market amid the global meltdown, which saw stock prices fall to record levels.
"Companies are timing the good market appetite to make a killing... it's a scary sign. Only a few are genuinely going for capital expenditure," said Kamlesh Kotak, head of research, Asian Markets Securities. Bhalerao of Equirus thinks most of the companies are fundamentally good. Many are raising funds to fund new projects and repay debt, he added. The banks would raise funds to enhance capital adequacy ratio.