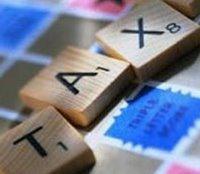 The revenue department has contested the petition filed by PVR Pictures in the Delhi high court against the government's decision to levy service tax on copyright services such as sale of music rights, sale of direct-to-home satellite TV rights, and screening in cinemas.
In a counter affidavit filed in the court, the department has said that temporary transfer of rights to copy in a limited manner will be chargeable to service tax.

"While complete transfer or rights to use any goods (where the original owner completely forgoes the title to a copyright) may be deemed to be considered as sale of goods, the temporary transfer of rights or just the transfer of rights to use or enjoy that copyright for specified purposes is a service provided by the person who is the holder of the copyright," the government said in its affidavit.

In a rejoinder, PVR Pictures, the film distribution and production arm of PVR Ltd, said the government had incorrectly stated that it had power to tax temporary transfer of copyrights and such kind of transfers were not taxed by states.

According to a finance ministry official, transfer of copyright is a composite transaction, which involves service provided in relation to goods.
"In all other countries it is taxed as a service. The United Nation Central Product Classification also treats it as a service. When I'm transferring my rights to copy as per terms and conditions of a contract, there should be a service tax," he told Business Standard.

On July 1, the finance ministry had introduced tax on copyright services through a notification, which said all entities transferring for use the copyright in a film or sound recording would be liable to pay service tax at 10.3 per cent. States are already levying value added tax on sale of copyright.

PVR Pictures, Balaji Telefilms, Yash Raj Films, UTV Motion Pictures and Reliance Big Entertainment had challenged the tax, saying it was beyond the Centre's power under the Constitution and would lead to dual taxation.
The producers argued that copyrights are treated as goods and the transfer of copyrights as sale of goods, which falls within the domain of taxation by states under Article 246.

The tax department will lose at least Rs 100 crore (Rs 1 billion) in revenue in the first year if the court's decision goes in favour of the producers.
The department had estimated that its revenues will go up further in the coming years from the $1-million industry on transfer of copyrights.